Download CV

Date of birth: 27 Jun 1997
Nationality: United States
Player looking for club
Min. net salary:
login to view
Transfer fee:
login to view
Preferred territory:
Preferred territory
Trial conditions:

Flight Accommodations + Food

Additional information:

Greetings my name is Juwan Stephen and I currently play semi professionally with Santa Ana Winds. I'm looking to continue my career in the professional ranks. I'm a versatile attacker playing as RW, LW, & Fullback positions. I'm most comfortable playing on the Winger. He's hoping to sign for a professional club in the near future but right now just looking for representation. I want someone with experience and want him to sign with an agency who believes in him and his goals. I'm currently training with trainers and maintaining my form and fitness is the most important and getting game time. I also have been talking to the Head Coach for North Texas SC, he's given me some additional emails tied with his personal & info for me to get a trial with the club and I have photos and the messages if that helps. I'm just a relative but I'm looking for someone to help guide him where he needs to go in order for him to reach his full potential.

Attached to this message is my football CV and highlight video. I look forward to speaking with you soon.
Player details
Name:
Juwan Stephen
Birthday:
27 Jun 1997 / 25 years old
Nationality:
United States
Languages:
english
Last contract:
No data available
Height / Weight:
6 cm. / 150 kg.
Position:

Right - winger (preferred)
Left - winger
Centre Forward (target man)

Foots:
Both_right
Player profile:

" Exposed to and trained in all positions of competitive play; currently specializing
in attacking responsibilities, requiring delaying, channelization, acting as 1st and
2 nd defensive and attacking minded, counterattacking, and support of ranging
forwards. Skilled in pace techniques, including Speed, slide tackling, shielding,
and communication . Skilled with both right and left feet. High intensity, high
concentration. Excellent timing and anticipation, positioning, reading the game.
Knowledgeable in rules of the game, team and individual strategy. High pain
threshold. Very strong leadership skills on and off the field. Take-charge
mentality. Loud game voice.

Achievements:

" Top Defender Team Award,
Co-Top Attacking Midfield Team Award,
All-League First Team (elected by opponent coaches in CSL)
Most Improved Award
NSCAA All-America 2011,2012,2013,2014,2015,2016
National and International club competitions

Fullerton Rangers
Back to Back National Champions 2011 & 2012
2011 & 2012 Dallas Cup Champions
2014 National Cup Champions
Back to Back National League Champions
2011 & 2012 Region 4 Champions
2011 WCDA Champions

Residency Camps:
-US Club Soccer ID2 program
-2011 National Tour Selection
-Camp > Carson,California- June 2011
-Camp > Carson,California- May 2011
-International Camp > Guadalajara, Mexico Jan 2011
-Thanksgiving Interregional >Orlando, Florida Nov 2011
-National Identification Camp > Concord, Ma August 2011
-National Selection Tour (Scotland and England) 2012
-Camp > Lakewood Ranch, Florida
-Camp > Carson, California

Other information:

" Football Invitation Letters to Trial

1. Chelsea FC 06/29/2013-07/06/2013
2. Associazione Calcio Milan 07/02/2014-07/14/2014
3. Internazionale Milano 07/30/2014-08/06/2014
4. Real Madrid Club de Football 07/21/2015-07/27/2015
5. Fußballclub Gelsenkirchen-Schalke 04 02/24/2016-03/10/2016
6. Juventus Football Club 08/02/2016-08/10/2016
7. LA Galaxy 07/27/2018-08/17/2018
8. Olympique Lyonnaise 01/05/2019-01/14/2019
9. Cal United Strikers FC 10/24/2020-10/25/2020
Player Media
Juwan Stephen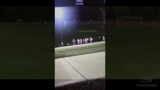 Juwan Stephen
Jan 22, 2020
2 years ago •
Link to this post •